Karma Berchen Ling (KBL) is a meditation and retreat center of the Karma Kagyu Lineage of Diamond Way Buddhism. The place is under the spiritual patronage of His Holiness the 17th Karmapa Thaye Dorje, and Lama Ole Nydahl.
Dearest friends!
Info for those of you who plan to come to KBL:
Greece published new regulations for entering the country.
Starting with 01.07.2020, everybody must have had a bar code. You can find a corresponding form to obtain it under https://travel.gov.gr/#/form

If you plan to come by car: You can only pass via Bulgaria or via Italy with a ferryboat. North Macedonia is closed.

People from USA, Russia, England, Turkey, North Macedonia and Albania are not allowed to enter Greece
Whenever there will be a change, we will let you know.
yours KBL Team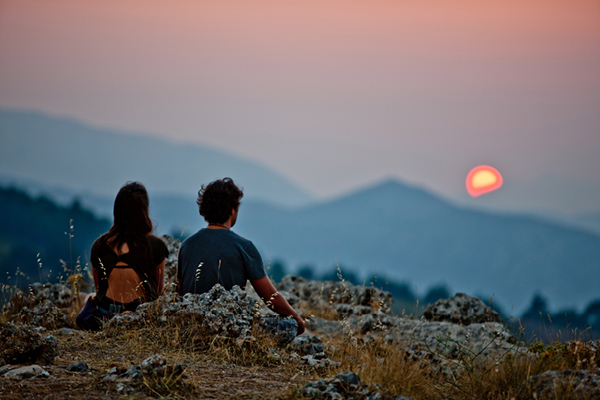 About Karma Berchen Ling
KBL is located in Greece on the sunny and windy mountains of the Peloponnese. It is an ideal place for meditation and retreats.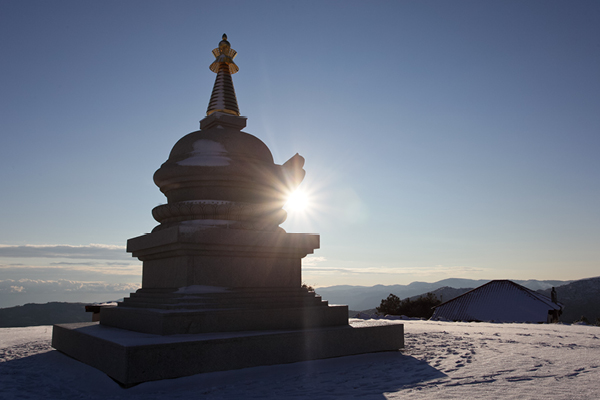 The Kalachakra Stupa in KBL
In KBL stands one of the very rare Kalachakra Stupas. It was inaugurated in 2010 by Lama Chogdrup Dorje and Lama Ole Nydahl.
The 8 Stupas in Karma Berchen Ling
Since 2017, you will find all eight Non-Tantric Stupas in KBL. They were built and inaugurated by Lama Chogdrup Dorje.