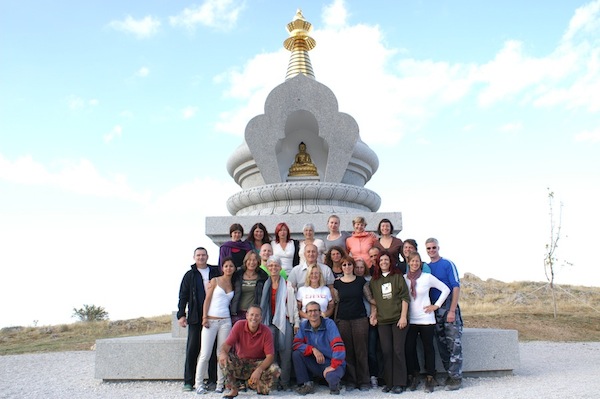 On Saturday we finished the 5th retreat on 8th Karmapa in KBL with Karol Sleczek.
We had sunshine, fog, rain, thunder, hail, clear open sky and, as always, amazing sunrises and sunsets so we could enjoy the richness and beauty of the place in a variety of ways. The meditation sessions followed by Q&As passed so quickly that at the end we had the feeling that we were there only for a day.
Many thanks to the kitchen team of friends from Garmisch who, like a wish-fulfilling jewel, always manifested delicious and warm food, followed by dessert, coffee and tea.