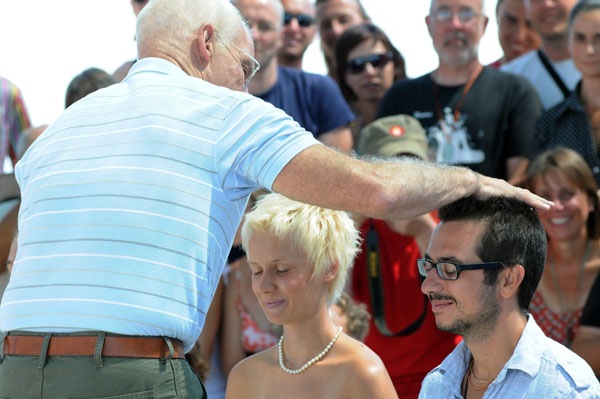 After this incredible initiation, we had a wonderful Mahamudra course with Lama Ole. Four days highest teachings and a lot of posture in order for questions and answers. Lama Ole also married several couples in front of the stupa. He left on the 27th of August for the Balkan tour.
Lama Chogdrup Dorje enjoyed a few more days in Berchen Ling together with his brother – holiday in the beautiful mountains of the Peloponnese.
After the course a lot of people stayed to enjoy the place and to help building down and preparing the site for winter. Everything happened so fast and smooth, in the evening we also had a lot of time to really meet each other.