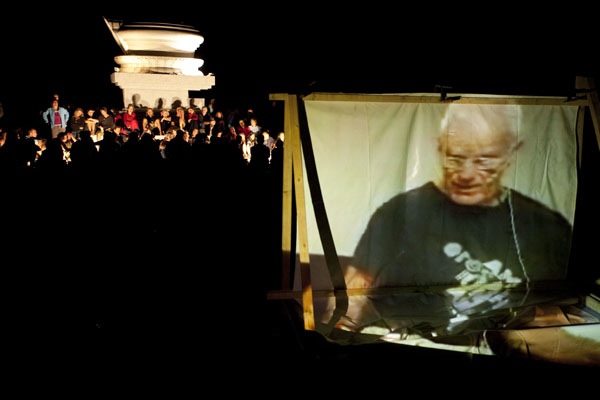 On the night of August 14th, we had a very unusual event – we had a video conference with Lama Ole in Europe Centre. So the friends in Allgäu could see us gathered around the stupa. For such a remote place where there is not even a phone line, it was very special.
We showed a presentation with the latest images from the stupa. In the beginning, pictures from Tsechu Rinpoche and Lama Ole were to be seen, because we could feel their presence all the time.
In this way, we also showed how the infrastructure looks like – we already enjoy the new kitchen and cafeteria.