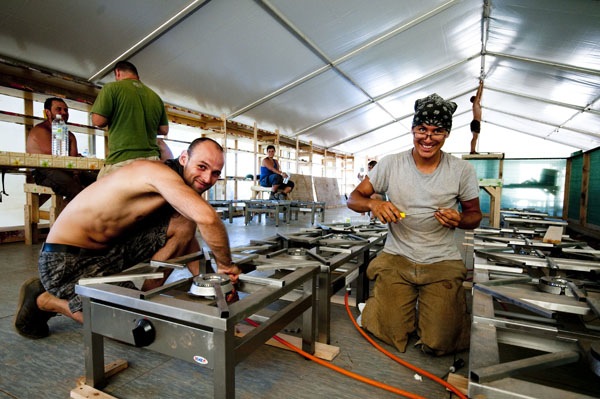 The course preparations are running at full speed, right now. Today the kitchen will be set up (3 days in advance!). The water tanks are already waiting for the yogi bathrooms that are being installed. Also, the dining tent is almost ready as well as the gompa tent.
Meanwhile, the stupa waits for the next filling that will happen on Friday 13th of August.
This gives us the whole next week to try out how well everything works.