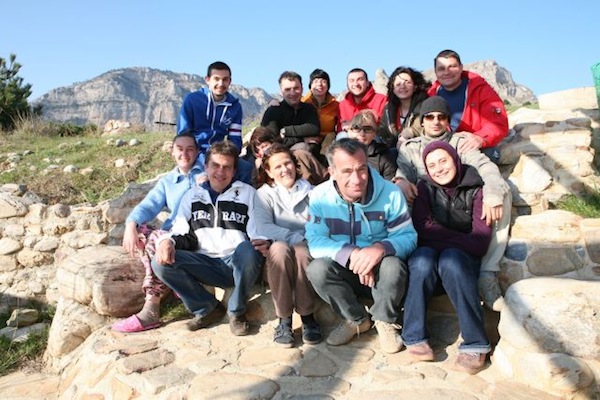 Our Bulgarian group came to Karma Berchen Ling in the first week of April (3rd-10th). With a joyful mind and Lama Ole in our hearts, we made A LOT of Tsa-tsas. Meanwhile few guys tiled the floor in the new building of the big gompa, while others made strategies on how to catch the mouse which was actually a rat that tried to eat our food in the storage.
One of the most exciting things that happened to us, was the unexpected appearance of two Bulgarian friends (a father and a son), who came on foot to Karma Berchen Ling. Arriving from Derveni the previous night, they got lost because of a misleading GPS map. They managed the last 8km following only the geographic coordinates and knowing from pictures what the retreat place looks like. They were our heroes of the day, until the next day when we broke the "worldwide record for making Tsa-tsas in KBL per day".
At the end of the week we left the place and our lovely host Eva exceedingly happy … for the good of all beings.