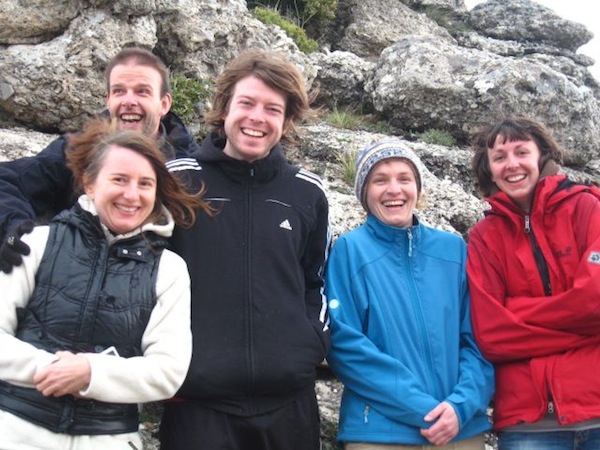 Two cars with 9 friends started after a delicious supper and many farewell-good-wishes from the Vienna Buddhist center on march 26th towards Greece. The whole night we drove through Hungary & Serbia. South of Belgrade, the sun came up and we had a nice breakfast break. After very interesting conversations about the situation and life in Serbia with the coffee owner who had worked in Switzerland for years, we continued our way through the beautiful landscape in Macedonia and Greece.
The many toll stations, the boarders and the necessary stops to follow the biological needs of our body could only slow down our outer approach to KBL. But in our hearts and feelings, we were already there.
This way to approach KBL driving together for about 27 hours is the beginning of the retreat with a lot of fun and when you are on the mountain you are really there in a state of freedom and joy.
Up there we had everything: joy, work, laughter, meditation, work, tears, joy, good food and good drinks. And sun, wind, fog, wind, sun, a little bit of rain, a full moon and even a rainbow around the sun. This week was a completly protected retreat with lots of mantras while producing the Tsa-tsas. Common meditations, good humour, many, many beautiful Tsa-tsas and close friendship helped us to transform our quite intense inner processes into maturing experiences.
To check our mind and open up even more we rounded this week off with a common bungee jumping into the canal.