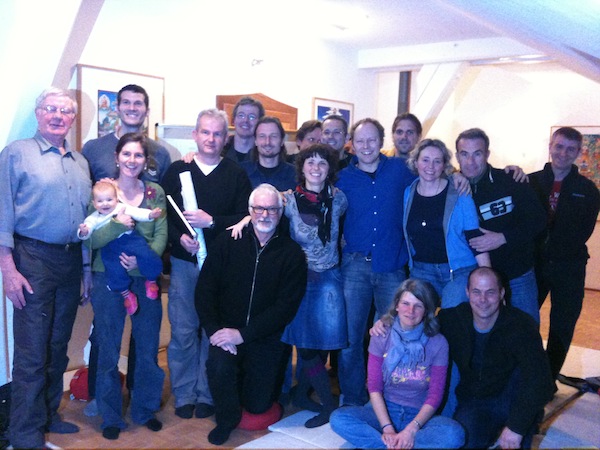 Some members of the team were meeting at Schwarzenberg (Germany) last weekend, to work on the plans for the building of the Stupa and the course preparations. We had meetings with effective brainstorming and discussions that have actually led to a concrete timetable.
Saturday, even our stupa architect, Wojtek Kosowski from Darmstadt, joined our meeting and enriched everything with his experience, concepts, sketches and stories of the twenty years of building stupas with Lopon Tsechou Rinpoche.
With Ouzo, Metaxa and beautiful images of our place, we enjoyed a Greek-eating out – deep in snow Karma Berchen Ling in Oy-Mittelberg, Germany. It was just fantastic.